We are delighted to announce the launch of an offer to support our local business community during these difficult times.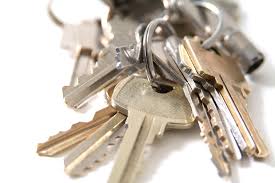 More and more organisations are following the government's coronavirus advice and encouraging as many of their employees as possible to work from home. Some businesses have already closed their buildings for the foreseeable future and others will be doing so shortly. This poses security concerns with respect to the company's assets.
To help our local community in Bolton, The ExcluSec Group are offering a FREE key holding service for any of their commercial neighbours. The keys will be held securely, in accordance with industry standards, until normal working patterns return. There will be a small charge should response officers be called out to respond to a building alarm.
James Bancroft, Group Managing Director, The ExcluSec Group explained: "We want to help our local community during these unprecedented, worrying times. Providing business owners and managers with peace of mind that their premises are being looked after seems a way that we can use our processes and resources to support them."
To take advantage of this offer, please click here.